Searching for a specific title? We can help!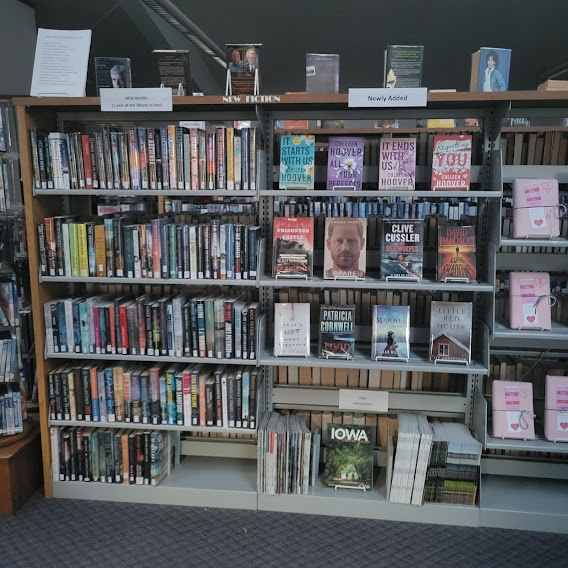 Browse our new titles when you walk in.
New books added monthly. Have a request? Let us know, we will add it to the shopping list.
Want to support us? Donate your gently used books to help us with fundraising during our book sales.